VITEZSLAVA KAPRALOVA: TEMATICKY KATALOG SKLADEB a korespondence s nakladateli
Tematicky katalog (VKkat) zpracovala a korespondenci usporadala a poznamkami opatrila Karla Hartl.

Vitezslava Kapralova: Thematic Catalogue of the Works and Correspondence with Publishers. Toronto-Prague: Kapralova Society & Czech Radio, 2020. Researched and edited, with notes and preface, by Karla Hartl.

ISBN 978-0-9940425-5-2. 384 stran/pp., 163 incipitu/incipits, naklad/print run 100 vytisku/copies. Distribuce/distribution: Radioservis


OBSAH
Uvodem
Dilo Vitezslavy Kapralove v kontextu ceske hudby
Poznamky ke skladatelcinym rukopisum a prvnim soupisum dila
Nakladatele
I. Tematicky katalog skladeb
Struktura katalogu
Seznam pouzitych zkratek
1.1 Soupis skladeb
1.2 Skladby z detstvi a juvenilia
1.3 Torza
1.4 Skladby nezvestne a nerealizovane
1.5 Dubiosa
Poznámky k Tematickému katalogu
II. Korespondence s nakladateli
2.1 Hudebni matice Umelecke besedy
2.2 Melantrich
2.3 Universal Edition
Poznámky, prameny, seznamy, rejstriky
Edicni poznamka
Bibliograficka poznamka
Pouzita literatura a archivni prameny
Soupisy:
1 Soupis rukopisu skladeb Vitezslavy Kapralove
2 Skladby Vitezslavy Kapralove vydane tiskem
3 Komercni nahravky skladeb Vitezslavy Kapralove
4 Skladby Vitezslavy Kapralove v aranzma jinych autoru
5 Ustalene cizojazycne nazvy skladeb Vitezslavy Kapralove
Rejstriky:
Rejstrik skladeb
Jmenny rejstrik
Podekovani
English Summary
Obsah


Tematicky katalog skladeb Vitezslavy Kapralove predstavuje nejuplnejsi a nejpodrobnejsi soupis dila jedne z nejpozoruhodnejsich skladatelskych osobnosti ceske mezivalecne hudebni kultury. Popis relevantnich pramenu – od skic, autografu a autorizovaných opisu skladeb az po vydani jejich definitivni verze – umoznuje sledovat vyvoj skladatelciny tvorby. Katalogové jednotky obsahuji mnozstvi malo znamych detailu a zaroven upresnuji informace a opravuji chyby a omyly predchozich soupisu skladatelcina dila. Tematicky katalog obsahuje kompletni hudebni odkaz Kapralove, tedy i juvenilia, torza a nezvestne skladby. Publikace je doplnena o obvykle seznamy a rejstriky pro rychlou a snadnou orientaci.
S Tematickym katalogem skladeb Vitezslavy Kapralove souvisi take korespondence s nakladateli, otistena v druhe casti publikace. Opatrenou poznamkami ji zarazujeme jako dalsi dil k soubornemu vydani skladatelciny korespondence.


Published by

and

The Kapralova Society takes pride in its commitment to supporting specialized research essential to advancing Kapralova scholarship.

V prodeji na e-shopu Radioteky / available from e-shop Radioteka

Download shopping instructions in English here.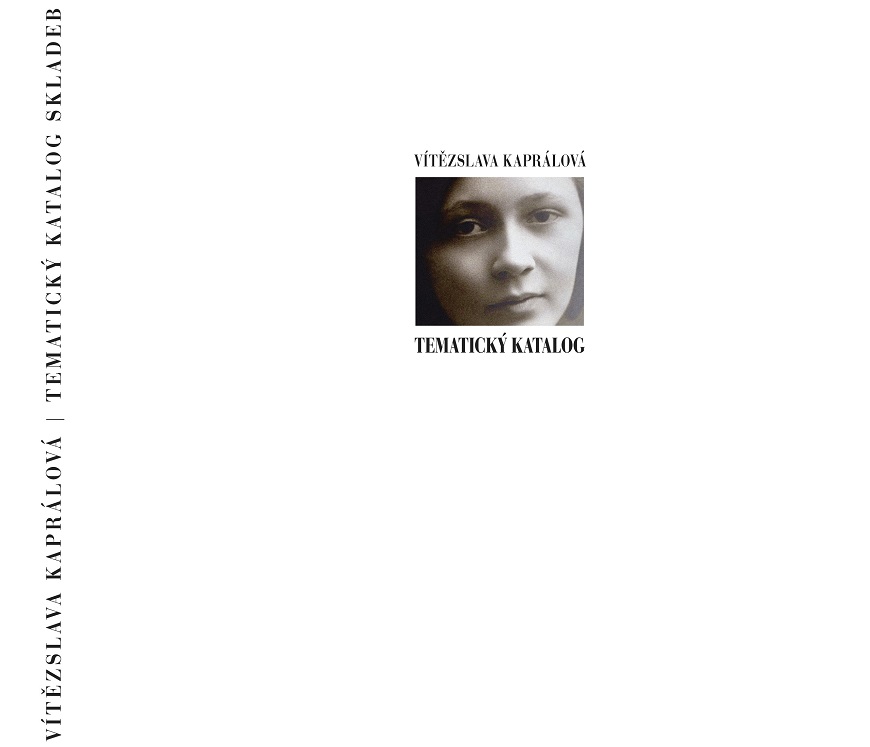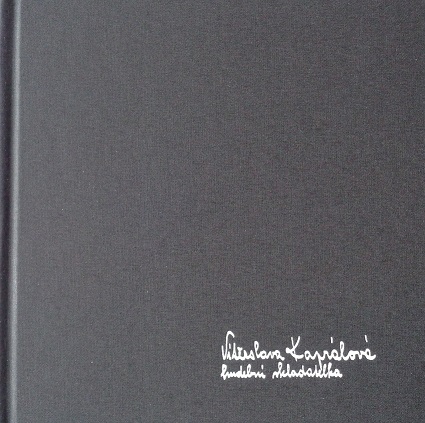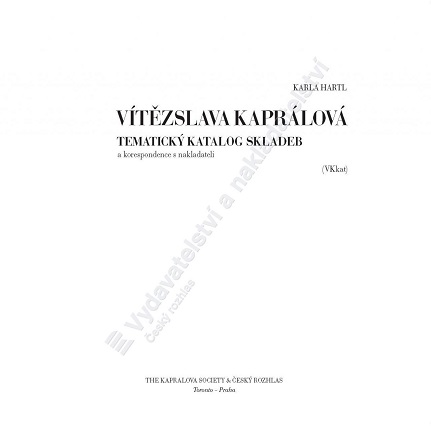 Black cloth cover with Kapralova's signature lifted from her business card / Glossy white paper cover with a detail from Kapralova's photograph from 1931

ENGLISH SUMMARY
Our publication, Thematic Catalogue of the Works of Vitezslava Kapralova, is divided into four main sections: Introduction; Thematic Catalogue of the Works; Correspondence with Publishers; and Notes, Bibliography, Lists, and Indexes.
The Introduction section focuses on Kapralova's legacy in the context of Czech music, the status of her autographs, the first lists of works, both published and unpublished, and her publishers.
The Thematic Catalogue of the Works section is preceded by a brief introduction to the structure of the catalogue and a list of abbreviations used. The catalogue proper is further divided into five subsections: Main Catalogue; Compositions from Childhood and Juvenilia; Torsos; Lost and Unrealized Compositions; and Dubious Works. The catalogue is annotated and the section concludes with endnotes.
The Correspondence with Publishers section presents the composer's correspondence with HMUB, Melantrich and Universal Edition (London).
The Notes, Bibliography, Lists, and Indexes section includes the editor's notes, bibliography, published scores, recordings and other lists, and two indexes.
While the publication is in Czech, the names of instruments are in Italian which is also the language used in the incipits. One of the lists in the final section also provides established foreign (mainly English) titles of Kapralova's compositions. For further details of these works refer to the only English language monograph on the composer, The Kapralova Companion.